CNC Turning: Equipment, Materials, Applications, and Prospects
Home
>
knowledges
>
CNC Turning: Equipment, Materials, Applications, and Prospects
CNC Turning: Equipment, Materials, Applications, and Prospects
July 5, 2023 3 views
CNC Turning: Equipment, Materials, Applications, and Prospects Of CNC Turning
CNC turning is a complex yet versatile machining process that is widely used in a variety of industries to produce precision parts and components. This article will provide an in–depth look at the CNC turning process, as well as the equipment and materials used, surface treatments, and future prospects for the process, in addition to the expertise offered at Ming Xiao Mfg.
1.Redefining CNC Turning process
The machining process known as CNC (computer numerical control) turning is a popular choice in industries all over the world for its precise and efficient outcomes. A wide variety of materials can be machined with the help of CNC turning to produce the best specialty parts and components for a wide array of purposes. At Ming Xiao Mfg, we understand the unique capabilities of CNC turning and its potential for revolutionizing the machining industry.
2.Overview of CNC Turning
CNC turning is a subtractive process involving the use of a programmable lathe or other automated machine. CNC turning machines are capable of producing highly accurate parts and components by removing excess material from blocks of raw materials such as metals, plastics, and other materials. This type of machining is completed by a programmable precision turning tool that a skilled technician controls from a computer numerical control (CNC) console. CNC turning is often accomplished through a three- or four-axis machine, also known as multiaxis machining. The process is suitable for any material with a low rate of thermal expansion, such as aluminum, titanium, brass, stainless steel, copper, and polypropylene.
3.Different Types of CNC Turning Machines
CNC lathes are regularly used for the enhanced accuracy of turning operations. The more advanced CNC turning machines, including multitask and combination CNC machines, are capable of machining and turning an array of shapes, including squares, hexagons, and rounds. CNC turning machines are typically equipped with disc towers, spindles, coolant tanks, and other automated accessories. There is also a wide range of parts that can be produced with CNC turning, including nozzles, valves, bearings, screws, and other components.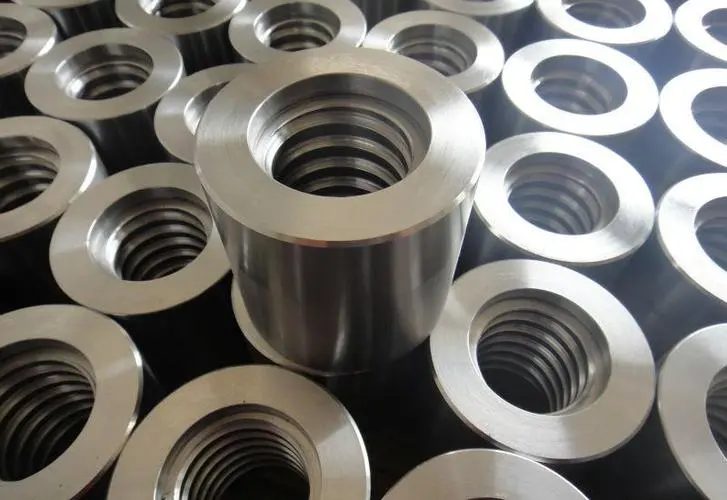 4.Advantages of CNC Turning
A major advantage of CNC turning is that it is highly accurate and intricate. CNC turning allows for a high degree of accuracy when cutting materials into the chosen shape or geometry. This accuracy minimizes the risk of defects caused by human error. Turned parts are also able to meet defined design specifications with repeatable accuracy, making them particularly desirable for manufacturing in large batches. Additionally, the accuracy of CNC turning can produce a superior finish with tight tolerances.
5.Surface Treatments of CNC Turning
Surface treatments for CNC turned parts can be applied to enhance the appearance, increase the strength, or add other desired features. Multiple types of surface treatments are available for CNC turned parts, including anodizing, painting, powder coating, polishing, sandblasting, and plating. The surface treatments used to achieve the desired properties for a part often depend on the material used in the part's production.
6.CNC Turning in Different Industries
CNC turning is used in a wide variety of industries, including aerospace, automotive, energy, agriculture, and consumer goods. CNC turning is useful in industries that require precise and intricate parts and components for various applications, such as engines, aircraft components, agricultural equipment, and medical devices. This type of machining is also utilized in a number of products, including valves, turbines, and bearings.
7.Prospects of CNC Turning
The prospects of CNC turning are expected to remain positive in the near future due to the demand for precision-machined parts and components. CNC turning can also present potential cost savings, as changes in the design can be quickly and easily implemented. As the technology and sophistication of CNC turning machines evolves, more efficient and accurate parts and components can be produced.
8.Expertise of Ming Xiao Mfg
At Ming Xiao Mfg, we specialize in precision CNC turning and have all the necessary know-how and tools to produce precisely machined parts and components. Our staff of machining experts is the best in the field, and we understand the intricacies of this manufacturing process. We uphold the highest quality standards and can provide services for custom orders of any size. Contact us today to learn more about our CNC turning services.
#CNCTurning #CNCTurnedParts #CNCMachining #MultiaxisMachining #Anodizing #Painting #PowderCoating #Polishing #Sandblasting #Plating #PrecisionCNC #MingXiaoMfg