Finding the Best CNC Turned Parts Manufacturer
Finding the Best CNC Turned Parts Manufacturer
July 25, 2023 0 views
How to Finding the Best CNC Turned Parts Manufacturer?
Are you looking for a high-quality CNC turned parts manufacturer? Do you need precision and exactitude for the parts you require? It's difficult to find the right manufacturer for your project, but with a bit of research and knowledge, you can find the perfect fit for you. In this blog, we'll discuss how to find the best CNC turned parts manufacturer for your project.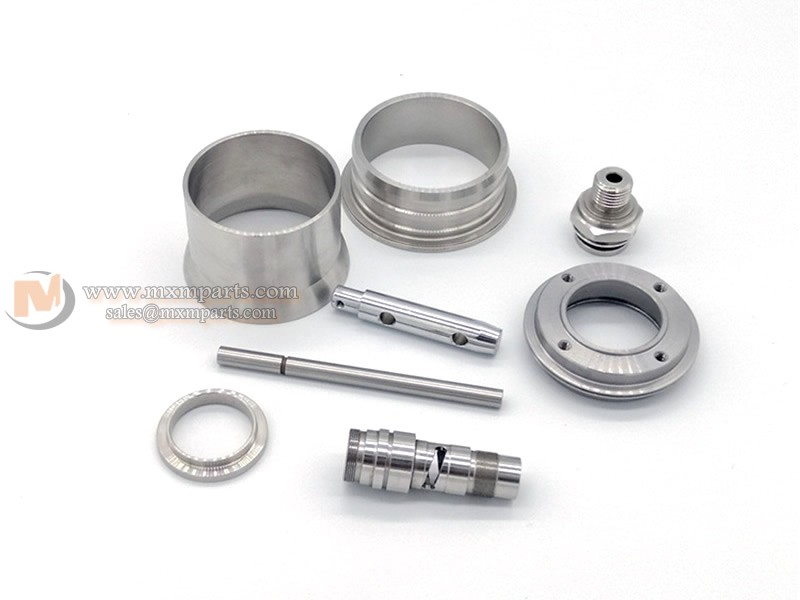 1: Consider Experience and Expertise
When it comes to finding the right CNC turned parts manufacturer, experience and expertise are key. Check to see how long the company has been in business and ask for references. Look for certified quality management systems and ISO certifications. Make sure you read reviews and testimonials in order to get an idea of the company's customer service and quality control processes.
2: Look for Value
It's important to find a CNC turned parts manufacturer that can offer the best value for your money. Compare prices, delivery times, and quality standards to ensure you're getting the best deal possible. Make sure you inquire about additional costs that may be incurred along the way, such as tooling and set up fees.
3: Get Technical
In order to assess whether a particular manufacturer is qualified to manufacture your parts, it's important to ask specific technical questions. Find out what types of materials the manufacturer works with, and ask about machining capabilities. Ask about tolerance requirements and ask to look at the manufacturer's CAD library and CNC machine shop setup.
4: Consider Geography
If time is of the essence, then you may want to consider geographical location when selecting a CNC turned parts manufacturer. Local companies that can quickly deliver your parts can be beneficial in a time crunch. On the other hand, if you have the luxury of time, it may be beneficial to go with an offshore manufacturer in order to get the best price.
When it comes to finding the right manufacturer for your CNC turned parts project, there are a few factors to consider. At the end of the day, it's important to go with the manufacturer that can offer the best value while meeting your specific requirements. With a bit of research and knowledge, you can be sure to find the perfect fit for your project.
---
Introduce Ming Xiao Mfg For Your CNC Turned Parts
When you in need of precision CNC turned parts for your projects, Look no further! Ming Xiao Mfg, based in China, is your one-stop destination for top-notch turned parts machining services. With years of experience and cutting-edge technology, we deliver unrivaled quality and accuracy to meet all your requirements.
Our Turned Parts Machining Service:
At Ming Xiao Mfg, we understand the significance of precision in the manufacturing process. With our state-of-the-art machinery and skilled technicians, we are capable of machining turned parts with tight tolerances and intricate designs, ensuring each component fits seamlessly into your assembly.
Why Choose Us?
1. Superior Quality: We take pride in our commitment to excellence. Every turned part is meticulously inspected to ensure it adheres to the highest quality standards, delivering optimal performance and reliability.
2. Versatility: Our capabilities extend across various materials, including stainless steel, brass, aluminum, and more. No matter the complexity or size, we can craft turned parts that perfectly match your specifications.
3. Customization: Your unique requirements matter to us. Whether you have specific designs, dimensions, or finishing preferences, we work closely with you to create bespoke turned parts tailored to your exact needs.
4. Efficient Turnaround: With our streamlined processes and efficient workflows, we offer swift turnaround times without compromising on the quality of your turned parts.
5. Competitive Pricing: We believe that exceptional quality doesn't have to come with a hefty price tag. Our cost-effective solutions make us the preferred choice for turning services.
Industries We Serve:
From automotive to electronics, medical to aerospace, our turned parts cater to a diverse array of industries. No matter your sector, we have the expertise to deliver precision turned parts that elevate the performance of your products.
Experience Excellence with Ming Xiao Mfg:
Experience the seamless combination of cutting-edge technology, skilled craftsmanship, and exceptional customer service with Ming Xiao Mfg. We go the extra mile to ensure your satisfaction, providing you with reliable and high-quality turned parts for all your projects.
Get in touch with us today to discuss your requirements and witness the precision and reliability that sets Ming Xiao Mfg apart as the go-to turned parts machining supplier from China.